2020 Players to Watch: No. 2, Paul Barjon
December 30, 2019
By Adam Stanley, PGATOUR.COM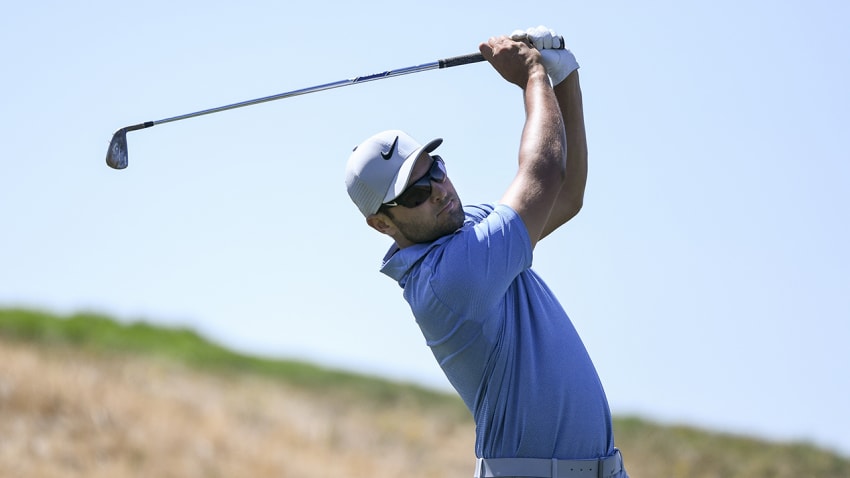 Paul Barjon won the 2019 Mackenzie Tour-PGA TOUR Canada Order of Merit. (Ryan Young/PGA TOUR)
Paul Barjon had been there before on the Mackenzie Tour-PGA TOUR Canada. A sixth-place finish on the Tour's 2016 Order of Merit led to his first Korn Ferry Tour season in 2017.
But such is golf, and life – it's unpredictable. Barjon struggled and returned to the Mackenzie Tour.
2019 showed why the native of Dumbea, New Caledonia (an incredibly small island off the coast of Australia, quite literally in the middle of the Pacific Ocean) is ready to make the leap.
A combination of maturity and steady play means Barjon – who topped the Mackenzie Tour's Order of Merit this year – makes him our No. 2 Player to Watch for 2020.
In 2019, Barjon won twice and had eight top-10 finishes in 12 events – tied for most on the Mackenzie Tour. He had 28 consecutive under-par rounds and made the most birdies of anyone on Tour in 2019.
The 27-year-old also earned a start in the RBC Canadian Open via his early-season performance on the Mackenzie Tour, and he finished T20.
Barjon played in 20 Korn Ferry Tour events in 2017 and missed 16 cuts. But with more experience under his belt, fully exempt status, and one of the most well rounded games in golf, look for a much-improved Barjon to have more success in 2020.