Fred Couples reveals the really good reason why caddie Joe LaCava was also his chauffer for 22 years
FRED COUPLES REVEALS THE REALLY GOOD REASON WHY CADDIE JOE LACAVA WAS ALSO HIS CHAUFFEUR FOR 22 YEARS
By Alex Myers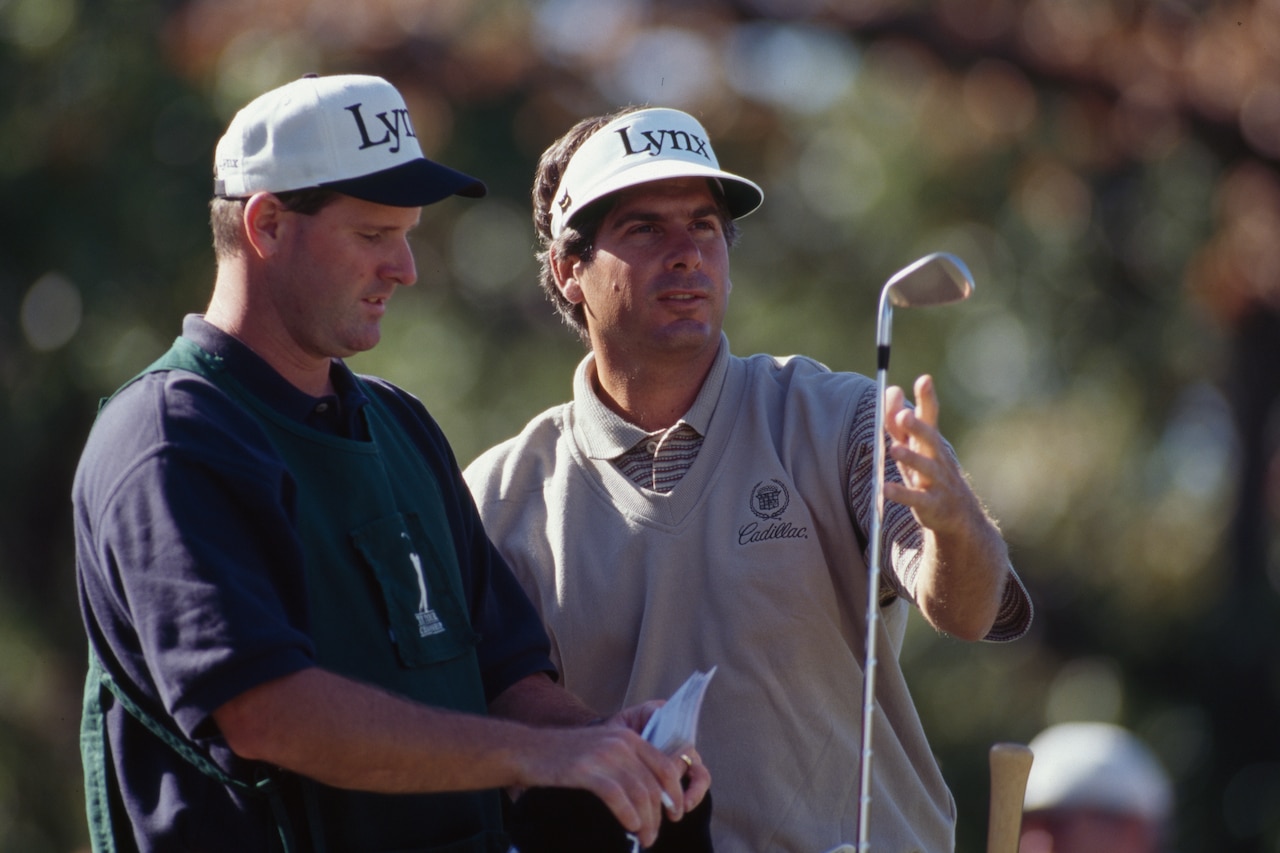 PGA TOUR Archive
Fred Couples is great at telling golf stories. And, not surprisingly, he's got a lot of great ones to tell from his hall-of-fame career. Heck, he should have his own radio show. Oh, right. He does.
Anyway, the man who is as smooth at spinning a yarn as he is at spinning a wedge was at it again ahead of this week's Mitsubishi Electric Championship to kick off the 2023 PGA Tour Champions schedule. On what's also the eve of the American Express on the PGA Tour, Couples recalled initially working with longtime caddie Joe LaCava ahead of the 1990 event, known back then as Bob Hope Classic.
As Couples tells it, the two hopped in his Cadillac (In case you don't remember, Freddie was a big Caddie guy back then) from his Palm Springs home located eight miles from one of the tournament's courses, Bermuda Dunes. Despite the proximity to the course, Couples got lost somehow, and he says LaCava, sitting in the passenger seat, was "livid."
After finally finding the course, Couples says LaCava, "Grabbed the keys out, he drove home, and he drove every day for 22 years." So from that moment forward, LaCava was both Couples' caddie and chauffeur. Have a listen:
Joe LaCava drove @fredcouplesgolf to every event for 22 years. 😳

All because of a mishap Fred made in the desert. pic.twitter.com/lwt1PXdld6

— PGA TOUR Champions (@ChampionsTour) January 17, 2023
To be fair to Freddie, this was in the pre-GPS days. Still, that should have been a nice little 10-minute drive tops, so that's pretty bad.
UNLESS, Freddie did it on purpose so he wouldn't have to drive anymore. In that case, he's a genius.